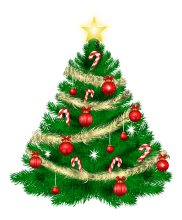 When I  sent my  news sheet out in October, I  hadn't really planned on writing another, but thought that I  would update you on a few subjects which seem relevant, if only to let you know that we are still here. Jacqui hopes to have the next newsletter out in March next year.
The walking group is still going strong and continue to operate within government guidelines. Details to be found on our website. We have just seen Heather Fereday and Stella French stepping down from their organising roles after four years in the driving seats. We thank them for carrying out the huge amount of work that it entailed. The new organisers, from within the existing group, are Jane Connick assisted by Penny and Paul Kurowski and Jon Roseway.
My 'good news' story is that Patrick Hamilton has been named Countryside Champion, sponsored by Bicton College, in the Radio Exe, Pride of Devon Awards, for his tireless conservation work. Patrick was nominated  by Kate Ponting, the Country Learning Officer of Clinton Devon Estates. The two things that Patrick has been particularly known for have been our annual Litterpick and the Himalayan Balsam eradication campaign. His endless enthusiasm has encouraged many volunteers over the years and produced tangible results.
Many of you will recall that our Environmental Committee, two years ago, planted Scots Pine saplings on the Clump in Otterton Park. These were intended as backup when the existing trees died through natural causes. Trees have an expected lifespan. Sadly, for one reason or another, they perished. Another planting took place this spring, just as the dry spell started. If you are expecting to hear the patter of tiny fir cones, you could be disappointed. Only one survived. This last week , your intrepid Environmental  Committee , under the guidance of Geoff Porter, planted a further fourteen saplings. Farmer Jim Pyne (no relation) has installed a tap for us to ensure that lack of water will not result in further fatalities.
The Executive Committee has become acutely aware that our funds have been accumulating and we have done precious little to put them to good use. We felt that a good way to exercise some of the aims of our association, would be to donate wild flower seeds to the parish councils within our area of benefit, for those who have a mind to creating wild flower meadows within their parish's.  To this end, Roger Saunders, our secretary, is to approach the clerks of the parishes.
It is likely that the Lower Otter Restoration Project,(LORP) will have had a divisive effect on some of our members .There have been an extraordinary number of comments, both supportive and objecting, sent to the EDDC planning committee website. Some members of the Exec. Comm sit on the stakeholders group. It is our opinion that flooding of the valley is inevitable, be it tomorrow or in five years time. This has been witnessed by recent breaches of the river bank.The Environmental Agency, who previously repaired such breaches, have declared that they will no longer do so. We feel that the flooding should be carried out in a managed way, rather than as a knee jerk reaction.We  also hope that any legitimate concerns expressed by some of the objectors are addressed. The  Council's Planning Committee will be considering the LORP application, via a screened Zoom meeting  on 6th Jan. 2021 at a time after 10:00. More accurate time to be published later. Anybody can apply to 'sit in'.
It only remains for me to wish you and yours, on behalf of the Exec. Comm. a happy Xmas and a HEALTHY new year.
Bob Wiltshire
OVA Chair